Dendrite establishes National Bariatric Surgery Registry in Saudi Arabia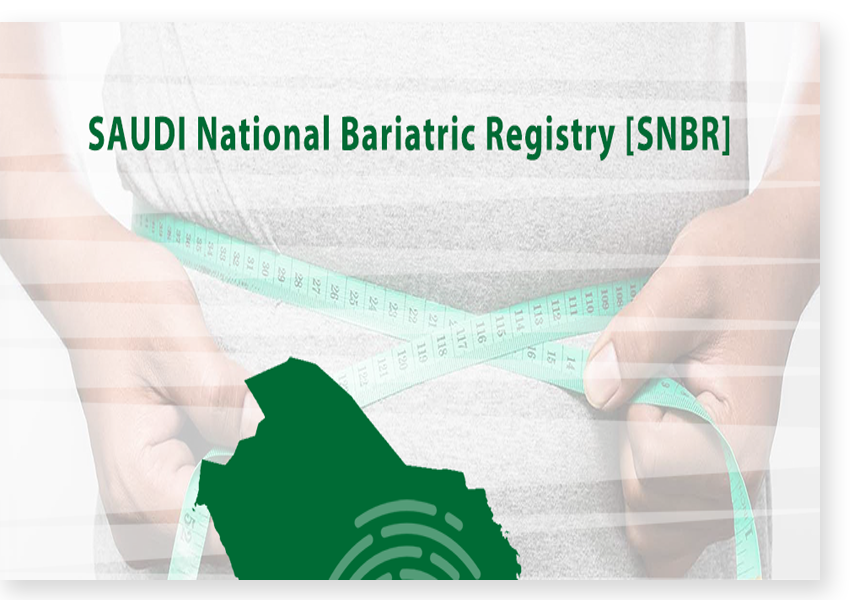 Dendrite Clinical Systems and Professor Khalid Ali Al-Rubeaan, Director of the Research and Scientific Center at the Sultan Bin Abdulaziz Humanitarian City hospital, Saudi Arabia, have established the Saudi National Bariatric Surgery Registry (SNBR) in the country. The purpose of the Registry is to collect information on bariatric procedures in the country so researchers can use the data to improve outcomes.
"Saudi Arabia has one the highest obesity rates in the world and bariatric and metabolic surgery has been proven as the most effective long-term treatment for people living with severe obesity," said Professor Khalid Ali Al-Rubeaan. "We know tens of thousands of bariatric procedures are performed annually in our country, but currently we do not know exactly how many and what type of procedures are carried out. In addition, we do not know how effective the procedures are for patients with regards to weight loss and the resolution of comorbidities. The creation of the Registry will allow us the collect data on the long-term effectiveness of bariatric surgery and inform us about best clinical practice."
Initially, the registry will collect bariatric surgery data from the Sultan Bin Abdulaziz Humanitarian City hospital and it is hoped that the Registry will be rolled out to additional centres in the coming months. Crucially, the outcomes from the SNBR will be published in periodical reports at the national level. The reports will provide bariatric surgeons, health institutions and health planners with the necessary information to allocate resources and develop guidelines for bariatric surgery.
"Dendrite has been recognised as a leading provider of clinical registries/databases in bariatric surgery and other specialties with a unique track record of implementing over 150 national registries and over 300 clinical databases in hospitals across various specialties in 40+ countries," added Professor Al-Rubeaan, in explaining why he decided to work with Dendrite. "Dendrite successfully runs the Global IFSO Bariatric Surgery Registry for the International Federation of Surgery of Obesity (IFSO) and works with many bariatric surgery societies to implement/run national bariatric surgery registries including in the UK, Brazil, Turkey, Kuwait, India and Egypt."
The SNBR will also have:
An updated the list of device descriptions to match the latest staplers on the market, accommodates newer procedures with a dedicated section for OAGB/MGB and takes into account the use of gastric balloons so that a subsequent first surgical procedure becomes a Primary Procedure and does not appear as a revision.

A dedicated subset of paediatric questions, for those centres operating on younger patients, which only appears if the age at operation is below 18 years of age.

A Timeline offering a visual representation of surgical events and follow up in a time sequence and highlights key missing data, as well as displaying a Weight Loss chart on screen for each patient to view their timeline.
"For over a decade, our National Bariatric Surgery Registry database software has demonstrated the importance to surgeons, policy-makers and patients of collecting and analysing procedural and outcomes data," said Dr Peter Walton, Managing Director of Dendrite Clinical Systems. "We are delighted to be working with Professor Al-Rubeaan and his colleagues to help them gather much needed data and use that data to improve the outcomes patients living with obesity in Saudi Arabia."
For more information about Saudi Arabian National Bariatric Surgery Registry, please click here