FORECAST: Loss of a sense of smell reliable indicator of Covid-19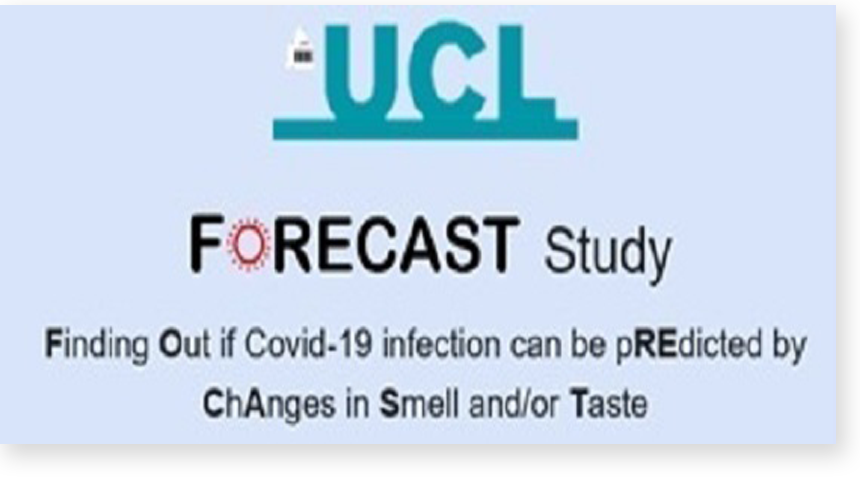 Researchers at the University College London and University College London Hospitals NHS Foundation Trust), London, UK, have reported that the vast majority of participants with new onset loss of smell were positive for COVID19, and this acute loss of sense of smell needs to be considered globally as a criterion for self-isolation, testing and contact tracing in order to contain the spread of COVID-19.
The Finding Out if COVID-19 Infection Can be pREdicted by ChAnges in Smell and/or Taste (FORECAST) study, led by Professor Rachel Batterham, is a unique observational cohort study looked at two cohorts of patients presenting with COVID-19. The study utilised Dendrite Clinical Systems' innovative Patient-Reported Outcome Measures (PROMs) software.
"We are delighted that our PROMs software proved to be highly effective in validating participants eligibility for the study and capturing and recording their data," said Dr Peter Walton, Managing Director of Dendrite Clinical Systems. "The outcomes from the FORECAST study clearly demonstrate that the loss of smell and/or taste are highly-reliable indicators that someone is likely to have Covid-19. These finding could help dramatically reduce the spread of this pandemic and will help direct global healthcare practice in the fight against COVID19."
PROMS software
Using the unique Covid Symptom Study app, over 33,000 text messages were sent by four London-based primary care centres inviting adults with loss of smell and/or taste in the preceding month to participate in the study. Participants wanted to be enrolled in the study were directed to a web-based platform, developed and hosted by Dendrite.
Once on the platform, participants were asked a series of questions to assess their eligibility, as well as having access to information on the study design, patient information sheets etc. After their eligibility was verified, participants then completed the on-line consent form and received a confirmation message. They then entered their contact and GP details, and the central Dendrite Registry then automatically sent a letter to the patient's GP to confirm enrolment in the study.
Participants were then sent a point-of-care COVID19 testing kit. If a positive test was recorded, the central Dendrite Registry automatically issued a letter to the patient and the patient's GP, and also automatically issued a letter to the patient's GP when the study was completed.
The study was funded by the National Institute for Health Research Biomedical Research Centre at UCLH.
To access this paper, please click here