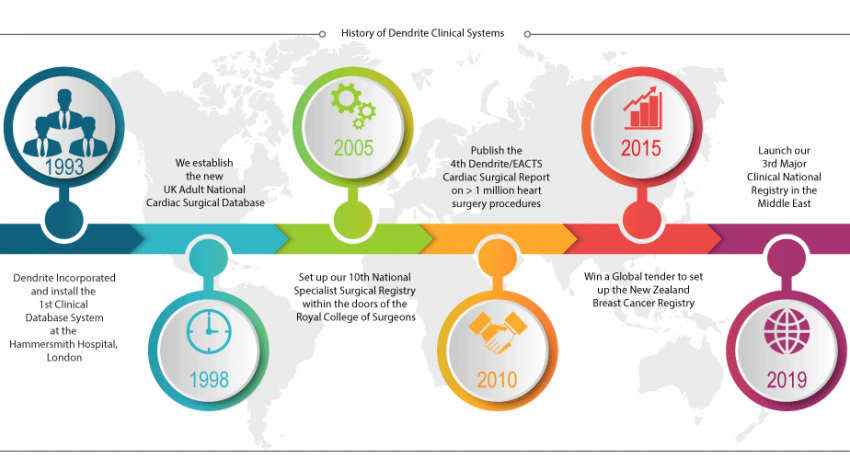 History
Dendrite Clinical Systems was established in 1993, by co-directors Dr Peter Walton, Keith Price and Neal McCann, and over the last 26 years the company has become one of the leading suppliers of clinical software to hospitals and institutions in the world. Since its inception, the company has maintained a belief that clinical data collection and analysis is crucial in achieving effective clinical audit and ultimately, improving patient outcomes.

Starting from an office in central London, Dendrite has evolved from a specialist supplier of clinical databases and analysis software, to providing consultancy and publishing services for the international healthcare sector. The company now has two offices in the UK, agents across four continents and has expanded its global user base across hundreds of hospitals, with over 170 national and international registries in more than 40 countries.

Dendrite has continued to develop innovative clinical software solutions, which have been utilised in many different clinical scenarios, fulfilling the company's ethos of providing the tools for effective clinical governance.