New Zealand National Trauma Network and Dendrite launch new national trauma registry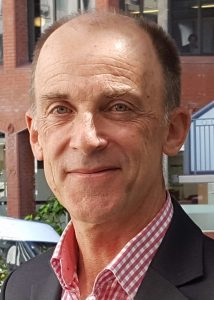 The New Zealand National Trauma Network and Dendrite Clinical Systems have launched a new national trauma registry in the country. The 'National Trauma Registry' will collect and record data on approximately 2,400 patients who suffer major trauma in New Zealand every year. By recording and analysing data, trauma experts will be able to examine the quality of care provided and assess whether the system as a whole or individual regions, hospitals/centres are performing to an accepted standard and, if necessary, initiate quality improvements.
"We are delighted to launch the New Zealand National Trauma Registry, which utilises our international web-registry software platform. By collecting and recording data on major trauma, researchers will be able examine the treatment of every patient and, where appropriate, recommended changes to improve clinical outcomes," said Dr Peter Walton, Managing Director of Dendrite Clinical Systems.
"The previous national registry was built for the American market and certain aspects were irrelevant to our needs, too complex and the data was not readily accessible. Hospitals and regions could not access their data on a day-to-day basis," explained Professor Ian Civil, Clinical Leader of the National Trauma Network. "We wanted a minimum dataset that was much smaller and simpler, data that was accessible in 'real-time' and easily extracted. Dendrite's software has provided us with a registry that is simple to use and allows users to not only see their data, but also the real-time data for the whole region. The registry has allowed a relatively small group of users – but geographically isolated from each other – to feel much more part of a single group and feel connected."
This new national registry collates data from 74 separate fields of information describing the course of a trauma patient's progress through the system - from the time of injury and hospital stay, to their discharge. This includes a variety of process measures such as whether they had a CT-scan, how long before they were sent to ICU, whether they were ventilated, vital signs on admission and during their stay, what were their injuries (using the Injury Severity Score) etc.
"I think the registry is a remarkable implementation and deployment achievement considering it was developed during the most intense period of the coronavirus outbreak in the UK. The fact we were able to launch the registry on time is a great testament to the organisation of the company and the professionalism of its staff," Professor Civil added. "It has been a pleasure to work with Peter Walton and Dendrite's software team of engineers, they have been incredibly committed to the project through the whole process and I would certainly recommend Dendrite to anyone looking to develop a clinical registry or database."
As well as the National Trauma Registry, Dendrite has developed the New Zealand National Adult Cardiac Surgery Registry and the New Zealand National Breast Cancer Registry, and the company has several hospital installations in Auckland, Hamilton, Wellington and Christchurch. In addition, following an open global tendering process Dendrite was awarded the contract to develop a major Multi-Disciplinary Meeting (MDM) system for managing cancer patients across the Midland Region of New Zealand and this has just been launched live very successfully.
The New Zealand National Trauma Network will continue to publish annual reports from the data collected by the New Zealand National Trauma Registry. To view the annual reports, please click here
To learn more about the New Zealand National Trauma Registry, please click here
To learn more about the New Zealand National Trauma Network, please click here
To learn more about Dendrite contact peter.walton@e-dendrite.com