Dendrite's Managing Director publishes chapter on Clinical Registries in Laparoscopic Sleeve Gastrectomy book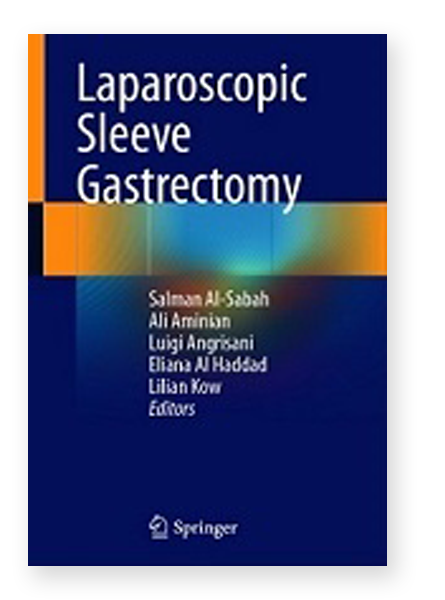 Dendrite Clinical Systems is delighted to report that our Managing Director, Dr Peter Walton, has published a chapter discussing the value of clinical registries in new publication on Laparoscopic Sleeve Gastrectomy (LSG). In his Chapter, Dr Peter Walton outlines value of national bariatric registries and their capability to deliver evidence on a global basis, as well as providing some practical perspectives on best practice when setting out to start a national registry and how to keep a good registry going.
"It is truly an honour to have a chapter published in this new comprehensive publication on the most popular bariatric procedure in the world. I would like to thank the book's Editor, Dr Salman Al-Sabah, for the invitation to be part of this book and have my chapter published alongside some of the world's most authoritative experts of, and pioneers in, LSG," commented Dr Peter Walton. "To have a chapter on clinical registries featured in a largely surgical publication clearly demonstrates the increasingly important and influential role clinical registries and databases have in everyday surgical practice."
In his chapter, he also argues why there are distinct benefits in setting up registries that cover all bariatric and metabolic procedures as they provide comparative data on patient characteristics undergoing the different types of bariatric surgical approaches that are available.
To learn more, please visit here