New Zealand researchers publish first national breast cancer register report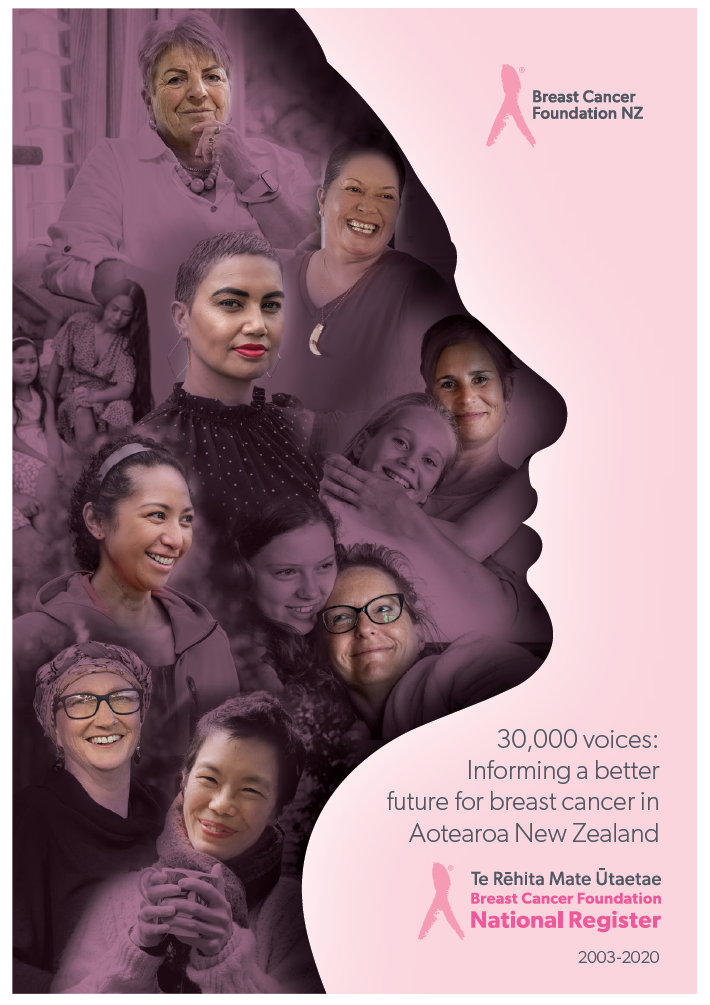 Dendrite Clinical Systems is delighted to announce the first ever report from New Zealand's Te Rēhita Mate Ūtaetae - Breast Cancer Foundation National Register. The ground-breaking report, titled, "30,000 voices: Informing a better future for breast cancer in New Zealand," covers 30,000 patients diagnosed from 2003 to 2019.
The register has been collecting breast cancer case data since 2000 for use in research and audit to help improve diagnosis and treatment. It began as four regional registers funded by Breast Cancer Foundation NZ. In 2015, Breast Cancer Foundation NZ set the goal for the Register to achieve 100% coverage of New Zealand breast cancer patients to ensure a robust, equitable dataset. The Ministry of Health, recognising the value of a national breast cancer register, provided funding to consolidate the four existing registers. In 2016, Dendrite was subsequently chosen to develop, implement and host the new consolidated register, Te Rēhita Mate Ūtaetae - Breast Cancer Foundation National Register, was launched on 1 January 2018.
"The development of the Breast Cancer Foundation National Register was particularly challenging and necessitated our developers to create bespoke code to ensure the database could not only collect but also deliver data useful for clinical analysis," explained Dr Peter Walton, Managing Director, Dendrite Clinical Systems. "The findings from this landmark report demonstrate the importance of recording and assessing clinical data to not only improve survival rates but aid future research and our understanding of life-threatening conditions. I would like to congratulate everyone involved in the truly ground-breaking publication."
Some of the key findings highlighted in the report include:
The five-year risk of dying of breast cancer has halved since 2003, but 10-year rates expose the drastic differences that exist for the most vulnerable groups and those with high-risk cancers;

Pacific women were 52% more likely to die of breast cancer within 10 years than Pākehā. They had the highest rate of stage 3 and 4 breast cancers and of HER2+ cancers, and more grade 3 tumours than all other ethnicities

Younger women (under 45) had much lower 10-year survival than the 45-69 age group - 82% compared to 89%

Delays to surgery worsened: over 60% of women did not getting their first surgery within 31 days of diagnosis

Too many women had a mastectomy when breast conserving surgery with radiation treatment has better survival: a third of women who had a mastectomy probably did not need this more invasive option.
"This report shows New Zealand's five-year survival rate is comparable with other countries, but it does not tell us the full story," commented Dr Reena Ramsaroop, chair of Breast Cancer Foundation NZ's medical advisory committee. "To fulfil our vision, it's now time to focus on ten-year survival. This will show us where we have to prioritise earlier diagnosis, timelier treatment and rigorous follow-up in order to protect those most at risk of dying from breast cancer."
To download a copy of the report, please visit: www.breastcancerregister.org.nz
About Dendrite Clinical Systems
For nearly 30 years, Dendrite Clinical Systems' specialist clinical databases have enabled the international healthcare community to gather important clinical data to improve patient outcomes and professional practice. The company has developed more than 200 national & international registries across six continents that have collected data on patients, disease groups, procedures, medical devices, pharmaceuticals & therapeutics. The company's flexible "Intellect-Web" software can be adapted to any clinical scenario and incorporates very powerful data analysis and real-time reporting tools. Privately held and headquartered in Reading, UK, with a technical support office in New Malden, south-west London. UK. For more information, please visit www.e-dendrite.com
About Breast Cancer Foundation NZ (BCFNZ)
BCFNZ is a not-for-profit, non-government funded organisation that depends on donations and fundraising for its work in breast cancer education and awareness, medical research and training grants, advocacy, and supporting Kiwis with breast cancer. BCFNZ's programmes are evidence-based and overseen by its medical advisory committee. For more information, please visit  www.breastcancerfoundation.org.nz/