MiECS randomised controlled trial to assess MiECC vs. cCPB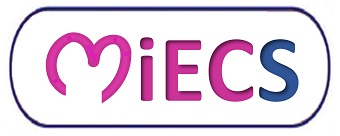 Researchers led by the Clinical Research Unit at the Special Unit for Biomedical Research and Education (SUBRE), Aristotle University of Thessaloniki School of Medicine, Greece, have initiated a randomised control trial (RCT) that will compare minimally invasive extracorporeal circulation (MiECC) with conventional cardiopulmonary bypass (cCPB).
According to the researchers, the 'Minimally invasive extracorporeal circulation versus conventional cardiopulmonary bypass in patients undergoing cardiac surgery (MiECS)' trial will be one of the largest multicentre RCTs on extracorporeal circulation. The study will be conducted under the auspices of Minimal Invasive Extracorporeal Technologies International Society (MiECTiS).
"This study is ultimately designed to address the emerging effectiveness of MiECC systems in the light of modern perfusion practice worldwide," explained Professor Polychronis Antonitsis, Associate Professor of Cardiac Surgery, School of Medicine, Faculty of Health Sciences, Aristotle University of Thessaloniki, Greece, and co-investigator of the trial. "The primary hypothesis is that MiECC, as compared to cCPB, reduces the proportion of patients experiencing serious perfusion-related postoperative morbidity after cardiac surgery."
According to the researchers, the MiECS study will overcome most limitations of previous trials of MiECC as it will focus on specific perfusion-related clinical outcomes after cardiac surgery that could be potentially affected by MiECC, and should also target for higher-risk patients undergoing complex procedures that are more likely to develop complications and, thus, benefit from the advanced technology.
The study will be conducted in ten to 15 cardiac surgery centres worldwide (Germany, Greece, Italy, United Kingdom, Switzerland, Turkey and Canada) and any surgeon with an experience of more than 50 patients operated on MiECC is eligible to take part. Patients will be recruited if they are having coronary artery bypass surgery, aortic valve replacement or both. The research objectives will be addressed by randomising participants (1:1 ratio) to have surgery using MiECC system or cCPB.
The trial will be powered by Dendrite Clinical Systems' Intellect Web software that will collect patient demographic, procedural, complication/s and outcomes data. In addition, the innovate software features automatic patient randomisation - once the inclusion and exclusion criteria are completed, a random number generator automatically randomises the patient to a treatment group.
"This intuitive system is incredibly easy to use whether it is a cardiac surgeon, perfusionist or nurse entering the data. In addition, investigators can monitor each patient record as the trial continues. With a paper-based system, one has no idea who is enrolling patients, who has put in incomplete data etc without directly monitoring them," explained Dr Peter Walton, Managing Director of Dendrite Clinical Systems. "Our system allows researchers to keep a track on patient randomisation and importantly, ensure centres are adhering to protocol etc. "A web-based platform for data collection offers unprecedented access by investigators across multiple sites, allowing real-time supervision of patient enrolment. Our web-based system can be adapted for national and international clinical registries and trials in any clinical setting."
A total of 1,300 participants will be randomised in two arms over a period of 36 months. The composite primary outcome consists of death, myocardial infarction, stroke, acute kidney injury, reintubation, tracheostomy, mechanical ventilation for more than 48 hours, or reoperation up to 30 days after surgery.
"If MiECC is shown to be effective in such a trial, the technology is available and could be rapidly implemented in clinical practice providing a significant healthcare benefit," Professor Antonitsis concluded.