Sapphire Medical Clinics and Dendrite Clinical Systems establish UK's first national registry for medicinal cannabis use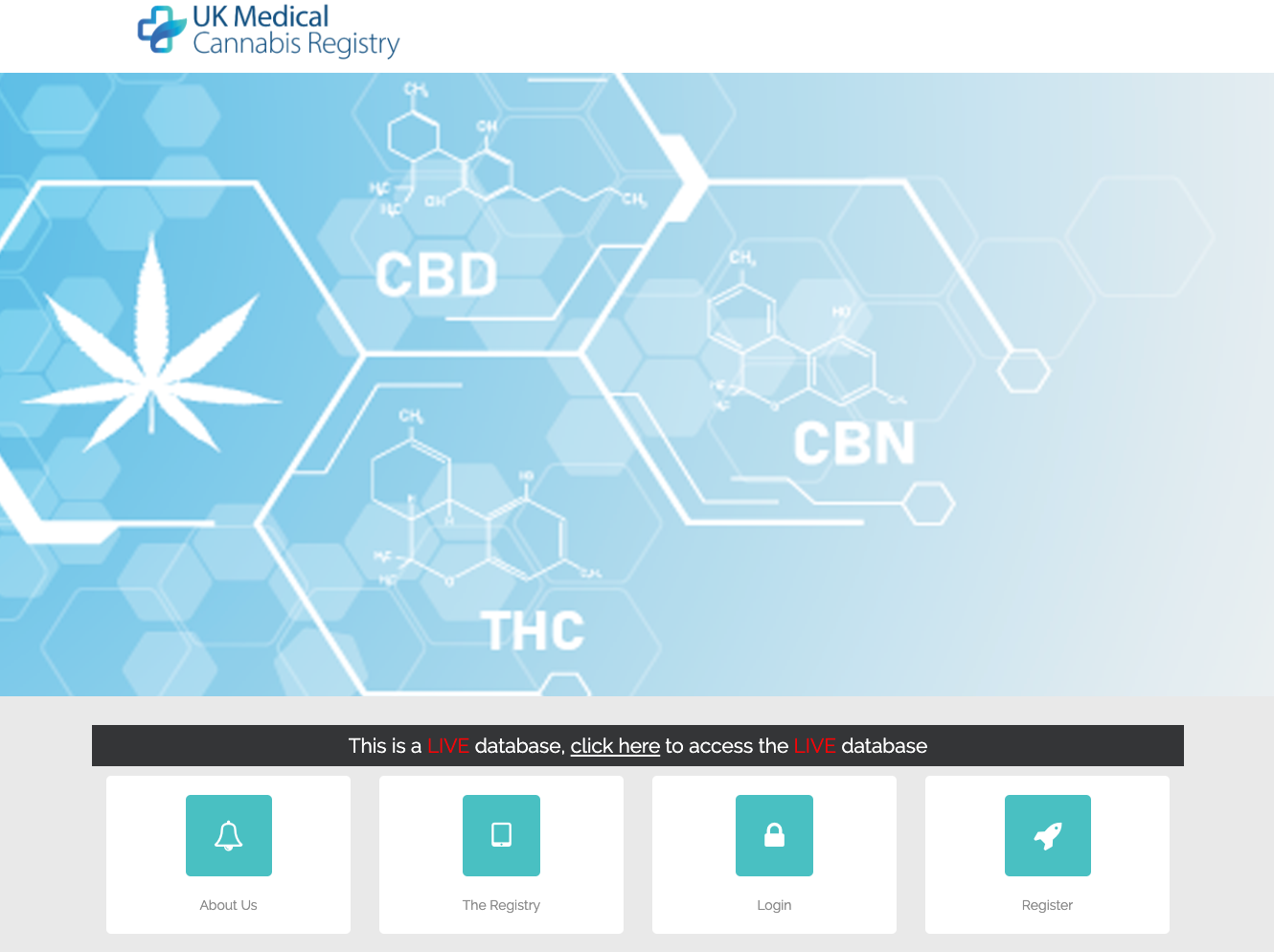 Sapphire Medical Clinics and Dendrite Clinical Systems have established the UK's first national UK's first comprehensive medical cannabis patient registry - UK Medical Cannabis Registry. The UK Medical Cannabis Registry will be the first of its kind covering all conditions for which there is evidence of clinical efficacy of medical cannabis. The formation of the registry means that real world evidence, cited as a key barrier to wider patient prescriptions by NHS England, will now be available on request to the medical community for analysis.
"We need more evidence about the efficacy of medicinal cannabis and this national registry will be a major contribution to meet that need," said Dr Peter Walton, Managing Director of Dendrite Clinical Systems. "By collecting and recording data on cannabis-based medicinal products, researchers from Sapphire Medical Clinics will be able to determine the how effective medicinal cannabis use is for a variety of life-changing and debilitating conditions."
In October 2019, Sapphire Medical Clinics became the first UK clinic to be granted a UK government license to prescribe medicinal cannabis and the creation of a national registry for cannabis-based medicinal products, as recommended by NHS England1 and the British Pain Society2, will help to guide practice and monitor its safety profile until the outcomes from more robust randomised clinical trials are published.
Patients and policymakers will benefit from the increased body of evidence, driving greater confidence and clinically appropriate access to medical cannabis. The data will greatly contribute to the body of clinical evidence providing an invaluable resource to guide health policy for the NHS and other health systems. The move will help guide practice and monitor the safety profile until outcomes from randomised controlled trials are published, which could take years.
"Today's announcement should bring hope to patients across the UK who have been prevented from accessing medical cannabis prescriptions from specialists who want to see the evidence base significantly developed before considering prescribing," explained Dr Mikael Sodergren, the Managing Director of Sapphire Clinics. "What we are announcing today is that for the first-time robust evidence on outcomes and clear insights into risk of side effects will be available. We are already seeing first-hand how much medical cannabis is transforming our patients lives. Capturing the data in this way means we are able to make the most powerful case to the NHS and other bodies that medical cannabis should be one of the treatments considered for patients with conditions such as chronic pain and anxiety."
Initially, the registry will capture and collect data on conditions where there is the most robust evidence for medicinal cannabis, including but not limited to:
Chronic, neuropathic and cancer pain

Epilepsy

Parkinsons disease

Chemotherapy induced vomiting

Multiple sclerosis

Migraine

Inflammatory bowel disease

Autism

Insomnia

Depression and anxiety

Post-traumatic stress disorder

ADHD

Palliative care

Obsessive compulsive disorder
Dendrite has developed and incorporated a novel, interactive, data collection system giving patients the freedom to report their PROMS and AE/SE electronically using their smartphone, negating the needs for costly and time-consuming visits to healthcare specialists. The registry will also collect data on patient demographics, co-morbidities, current medications, smoking/alcohol consumption, occupation, symptoms requiring cannabis, the cannabis product used (dose, brand etc).
The registry will be freely available for any patient who provides consent nationally and any private clinic or NHS provider can contribute data to the registry. The anonymised data will be made available on request to the medical community for analysis.
This online registry was developed by Dendrite using their 'Intellect Web' software, allowing users to enter patient data online, using a range of modern html-5 compatible web browsers, without the need to install additional software or perform any complex system configurations. The registry can be programmed to generate lists for pending follow-ups, letters and prompts to patients and reminder emails to physicians.
"It is estimated that over 1.4 million people across the UK take cannabis to help alleviate the symptoms of a medical condition. Many of these people will feel they have no other option than to resort to the black market. Patients will now have the assurance of knowing that there is a legal, safe and medically sound route to access what they need," added Medical Director of Sapphire Medical Clinics, Dr Mike Platt. "And now, not only that, but patients that we assess will now be part of a hugely significant initiative that will ensure that future generations have greater access to medical cannabis products. Patient will have the benefit of peace of mind, safe in the knowledge that any prescription for medical cannabis will be of a medical grade product of consistent quality".
For further enquiries about the UK Medical Cannabis Registry and how to enrol a patient, please contact: registry@sapphireclinics.com
References
NHS England and NHS Improvement: 'Barriers to accessing cannabis-based products for medicinal use on NHS prescription - Findings and Recommendations' (https://www.england.nhs.uk/wp-content/uploads/2019/08/barriers-accessing-cannabis-based-products-nhs-prescription.pdf) August 2019
The British Pain Society position statement on the use of medical cannabis and cannabis-based products in the management of chronic pain (https://www.britishpainsociety.org/static/uploads/resources/files/BPS_position_statement_25_11_19.pdf) November 2019