Prestigious journal publishes paper on Dendrite/IFSO Global Registry Report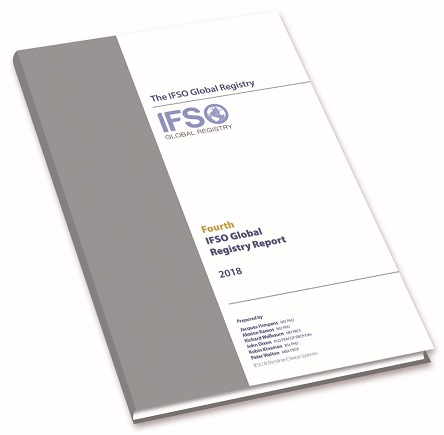 Dendrite Clinical Systems is pleased to announce the prestigious journal, Obesity Surgery, has published a paper highlighting international bariatric surgery practice from the 4th Dendrite/IFSO Global Registry Report. The paper, 'Bariatric Surgery Worldwide: Baseline Demographic Description and One-Year Outcomes from the Fourth Dendrite/IFSO Global Registry Report 2018', (Himpens et al. Obesity Surgery. March 2019. Volume 29, Issue 3, pp 782–795), stated that the registry has amalgamated data from 51 different countries, 14 of which provided data from their national registries. Data were available from 394,431 individual records including:
72,645 Roux en Y gastric bypass operations (38.2%)

87,467 sleeve gastrectomy operations (46.0%)

14,516 one anastomosis gastric bypass procedures (7.6%) and;

9,534 gastric banding operations (5.0%)
The Dendrite/IFSO Global Registry Report is the culmination of years of research and analyses from the IFSO Global Registry Project, which was established in January 2014 to demonstrate that it is possible to merge and analyse bariatric and metabolic surgical data from different countries and centres.  The registry has been running on Dendrite's Intellect Web Software Platform for the last six years.
"I would like to congratulate the authors on their excellent paper summarising the key findings from the latest report," said Dr Peter Walton, Dendrite Clinical Systems. "The Dendrite/IFSO Global Registry Project continues to garner great interest from bariatric and metabolic surgeons from all over the world and we will be publishing/launching the fifth report in Madrid in September 2019."
To access the paper, please click here.