Dendrite enters international 'CoviDiab' collaborative research initiative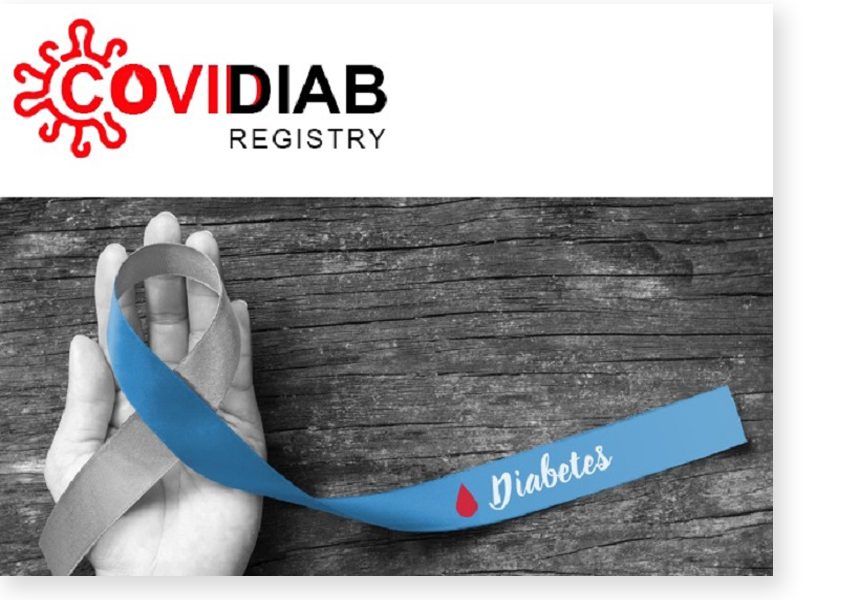 Dendrite Clinical Systems' innovative "Intellect Web" software has been chosen by an international group of 17 leading diabetes experts from the multidisciplinary Diabetes Surgery Summit (DSS), as the platform on which the CoviDiab project will establish a Global Registry to collect new cases of diabetes in patients with COVID-19. The aim of the CoviDiab Registry is to understand the extent and the characteristics of the manifestations of diabetes in patients with COVID-19, and the best strategies for the treatment and monitoring of affected patients, during and after the pandemic.
"We are honoured that the CoviDiab Investigators have chosen our International Web-Registry software platform for this important project," said Dr Peter Walton, Managing Director of Dendrite Clinical Systems. "This is just one of several COVID-19 registries we are developing in conjunction with teams of international researchers all over the world. As a company, we are proud to be playing a key role in helping to combat this devastating disease."
"Diabetes is one of the most prevalent chronic diseases and we are now realising the consequences of the inevitable clash between two pandemics," said Professor Francesco Rubino, Professor of Metabolic Surgery at the School of Life Course Sciences, King's College London, UK and co-lead investigator of the CoviDiab project. "Given the short period of human contact with this new coronavirus, the exact mechanism by which the virus influences glucose metabolism is still unclear and we don't know whether the acute manifestation of diabetes in these patients represent classic type 1, type 2 or possibly a new form of diabetes."
The registry, which will be expanded to include patients with pre-existing diabetes who present with severe acute metabolic disturbance, may also be used to investigate the epidemiologic features and pathogenesis of Covid-19–related diabetes and to gain clues regarding appropriate care for patients during and after the course of Covid-19.
"We don't yet know the magnitude of the new onset diabetes in COVID-19 and if it will persist or resolve after the infection; and if so, whether or not or COVID-19 increases risk of future diabetes," explained Paul Zimmet, Professor of Diabetes at Monash University in Melbourne, Honorary President of the International Diabetes Federation and co-lead investigator in the CoviDiab project. "By establishing this Global Registry, we are calling on the international medical community to rapidly share relevant clinical observations that can help answer these questions."
The CoviDiab Registry will be launched in the coming months. For more information, please click here