SCTS Conference News 2019 newspaper now available online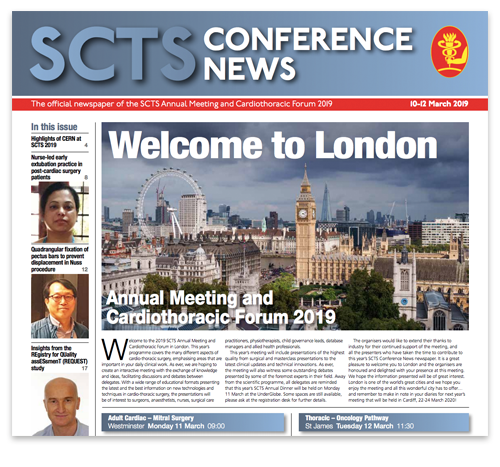 Dendrite Clinical Systems and the Society for Cardiothoracic Surgery in the UK are pleased to announce the SCTS Conference News 2019 newspaper is now available to view/download. This is the fourth successive year Dendrite has published the newspaper on behalf of the SCTS. The newspaper reports a multitude of presentations from the meeting including the latest and the best information on new technologies and techniques in cardio-thoracic surgery.
This year's meeting included presentations of the highest quality from surgical and masterclass presentations to the latest clinical updates and technical innovations. The newspaper will be of interest to surgeons, anaesthetists, nurses, surgical care practitioners, physiotherapists, child governance leads, database managers and allied health professionals.
Please click here to read SCTS Conference News 2019