Dendrite receives order to expand Regional Lung Cancer Registry to the whole of Wales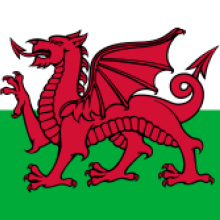 Dendrite Clinical Systems has received an order from NHS Wales to expand the successful Regional Lung Cancer Registry in North Wales to cover the whole of the country, established the Welsh National Lung Cancer Pleural Nodules Registry. The registry is designed for health professionals to collect, view and use real-time data about their patients with pleural disease.
This secure, web-based registry enables valuable real-world data to be gathered from everyday clinical settings about patient outcomes in malignant and non-malignant disease. Utilising Dendrite's "Intellect Web" software, the registry allows respiratory clinicians across Wales to enter patient data online, using a range of modern html-5 compatible web browsers, without the need to install additional software or perform any complex system configurations.
In addition, the registry will assess the impact of pleural interventions including thoracoscopy and the use of indwelling pleural catheters, as well as recording and analysing individual operator performance.
"We are delighted that NHS has expanded this very important registry throughout the whole of Wales," said Dr Peter Walton, Managing Director of Dendrite Clinical Systems. "We hope the expansion of the registry will prove be an invaluable tool for all clinical teams involved in the care of this group of patients, and overtime, help to improve the outcomes for patients with this malignant and non-malignant disease."