Dendrite to install Intellect System to track outcomes of cardiothoracic surgery at St George's Hospital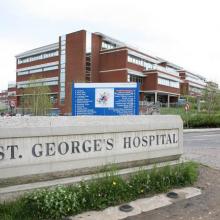 Dendrite Clinical Systems is to install its Intellect System to track outcomes of cardiothoracic surgery at St George's Hospital, Tooting, London, UK. The company's data capture software currently supports approximately 85% of cardiac units in the UK.
The decision to install a local cardiac surgery system at the hospital is a response to the hospital's cardiothoracic unit's reporting a higher than expected mortality rate for the second year in a row, resulting in a second consecutive alert from the UK's cardiac surgery auditors.
In September 2019, the trust asked NHS Improvement to create an external team to review its efforts to improve the surgery unit.
The establishment of a Dendrite system at the unit will improve the quality of data and coding quality by creating effective clinical data entry and reporting, data validation, sign off procedures. reporting functions and data analysis including funnel plots to track surgical outliers.
The software allows an extensive array of in built analytic and risk modelling functions including:
Simple distribution analyses (Single group, multi group descriptive statistics with Chi squared and Yates tests, t-tests)

Bayes and logistic regression models

Longitudinal Analysis (Kaplan Meier, Cox Regression, and Hazard curves for both survival and event free analysis)

Sequential Outcome Analysis (CUSUM, CRAM, CRAO, VLAD, SPRTs)

Volume/Outcome Analysis (Funnel Plots)

Risk Scoring Evaluation (ROC curves & calibration plotting)

Risk Scoring Algorithms (POSSUM, Parsonnet, Cleveland Clinic Scoring, EuroSCORE, Bayes and Neural Networks)

Advanced Data Analysis and Links to SPSS / S-Plus / Crystal Reports
Dendrite's solution is a unique clinical outcomes software system, provides users with the ability to track time related clinical data for analysis of any clinical scenario, all within a single software environment. Through the use of inbuilt risk stratification algorithms clinicians can benchmark their results against national and international standards, adjusted for severity of illness using well-established statistical methods.