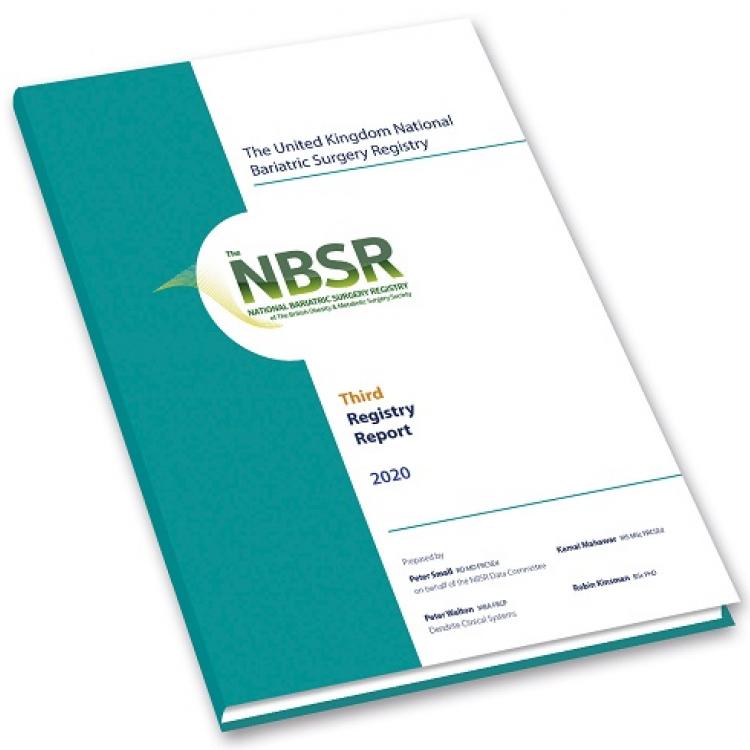 The United Kingdom National Bariatric Surgery Registry 3rd Report (2020)
Code:

ISBN 978-1-9160207-2-6
Published by Dendrite Clinical Systems, in conjunction with the British Obesity and Metabolic Surgery Society (BOMSS), the third iteration of the National Bariatric Surgery Registry Report builds on the previous two and includes data on an additional 38,388 patients taking the overall total to 70,461 patients. The report demonstrates the safety and effectiveness of bariatric and metabolic surgery in the UK. The report uses data from the National Bariatric Surgery Registry (NBSR), a decade long research collaboration between BOMSS and Dendrite Clinical Systems. Key highlights of the publication include:
Bariatric Surgery procedures produced excess weight loss at one year of 73.7% after One Anastomosis Gastric Bypasses and 71.3% after Roux-en-Y gastric bypass, which compares favourably against 61.5% with sleeve gastrectomy and 38.8% with gastric banding.

The effectiveness of surgery also reveals that the prevalence of Type 2 diabetes mellitus was reduced from 30% to 14% in the first year after surgery.

In-hospital mortality from bariatric and metabolic surgery was very low at 0.04%, which compares very favourably with internationally accepted figures.