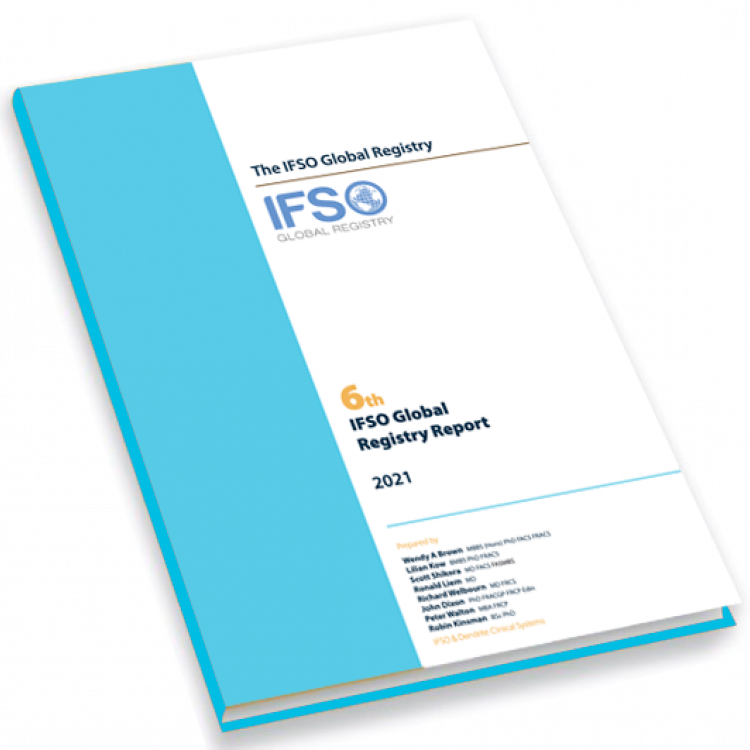 6th IFSO Global Registry Report (2021)
This is the Sixth Report of the International Federation for the Surgery of Obesity and Metabolic Disorders ( IFSO ) Global Registry, a collaboration with Dendrite Clinical Systems.
This year's report contains information from 507,298 operations from 50 contributor countries. Data for this report has been submitted by national registries, regional registries and single-centres. When reviewing the graphs you will note that not every contributor country appears in every graph. This is because sometimes the data are unavailable or because there are fewer than 100 operation records submitted from that country, making the data prone to bias.
Throughout this report, we have sought to highlight data from national / regional registries that we believe capture at least 80% of the patients undergoing metabolic / bariatric surgery in their country. We have chosen to highlight their outcomes as these data are likely to be less prone to bias, and more likely to reflect the activity in their country than national registries with a lower rate of data acquisition and single centres.