Third UK bariatric report shows safety and effectiveness of surgery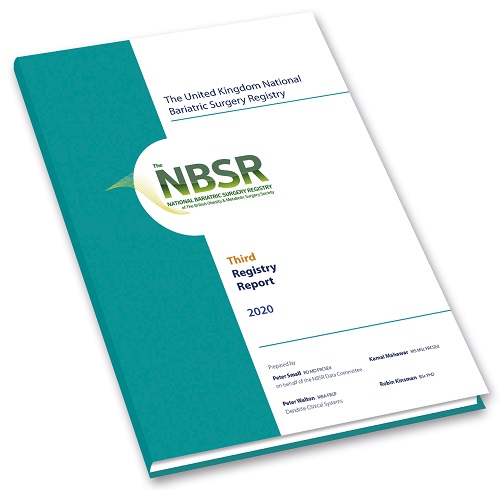 Dendrite Clinical Systems, in conjunction with the British Obesity and Metabolic Surgery Society (BOMSS), have published the Third National Bariatric Surgery Registry Report that highlights the safety and effectiveness of bariatric and metabolic surgery in the UK. The report uses data from the National Bariatric Surgery Registry (NBSR), a decade long research collaboration between BOMSS and Dendrite Clinical Systems.
The report shows that in-hospital mortality from bariatric and metabolic surgery was 0.04%, which compares very favourably with internationally accepted figures. The effectiveness of surgery also reveals that the prevalence of Type 2 diabetes mellitus was reduced from 30% to 14% in the first year after surgery. Moreover, excess weight loss at one year of 73.7% after One Anastomosis Gastric Bypasses and 71.3% after Roux-en-Y gastric bypass compares favourably against 61.5% with sleeve gastrectomy and 38.8% with gastric banding.
"There are many successes of the NBSR, one of the most important is that the outcomes demonstrate to patients with severe and complex obesity they can have confidence in safety and effectiveness bariatric and metabolic procedure. This latest report again underlines the important contribution national registries provide in reporting clinical outcomes," said Dr Peter Walton, Managing Director of Dendrite Clinical Systems. "I would like to congratulate all the surgeons who have contributed their data in the interests of understanding and improving the quality of care they offer. This report is a tribute to the professionalism of all the members of the British Obesity and Metabolic Surgery Society."
"The NBSR is an example of what we can achieve collectively for the benefit of our patients. This third report once again highlights the exceptional safety and efficacy of bariatric surgery in the United Kingdom," said David Kerrigan, President of BOMSS. "There are many firsts in this report that deserve a special mention. For the first time, we have attempted to analyse data for each United Kingdom nation separately, and for England, we have broken it down by region. I am sure local commissioners and clinicians will find this extremely useful."
Created in 2008, the NBSR dataset was updated and refined by the NBSR Committee in June 2018 to include only useful and important data (e.g. inclusion of HBA1c), and now records all complications that might occur (previously limited to four) and also notes the severity of post-op complications using the Clavien-Dindo classification.
The NBSR also has an updated list of device descriptions to match the latest staplers on the market, accommodates newer procedures with a dedicated section for OAGB/MGB and takes into account the use of gastric balloons so that a subsequent first surgical procedure becomes a primary procedure and does not appear as a revision.
Furthermore, there is a dedicated subset of paediatric questions, for those centres operating on younger patients, which only appears if the age at operation is below 18 years of age. In addition, the Registry has a 'Timeline' offering a visual representation of surgical events and follow up in a time sequence and highlights key missing data, as well as displaying a weight loss chart on screen for each patient to view their timeline.
This latest version is html-5 compliant system, which runs on Safari (for a Mac, iPad or PC), Firefox, Chrome and the latest version of Internet Explorer (Version 10 and above).
To view the report, please click here