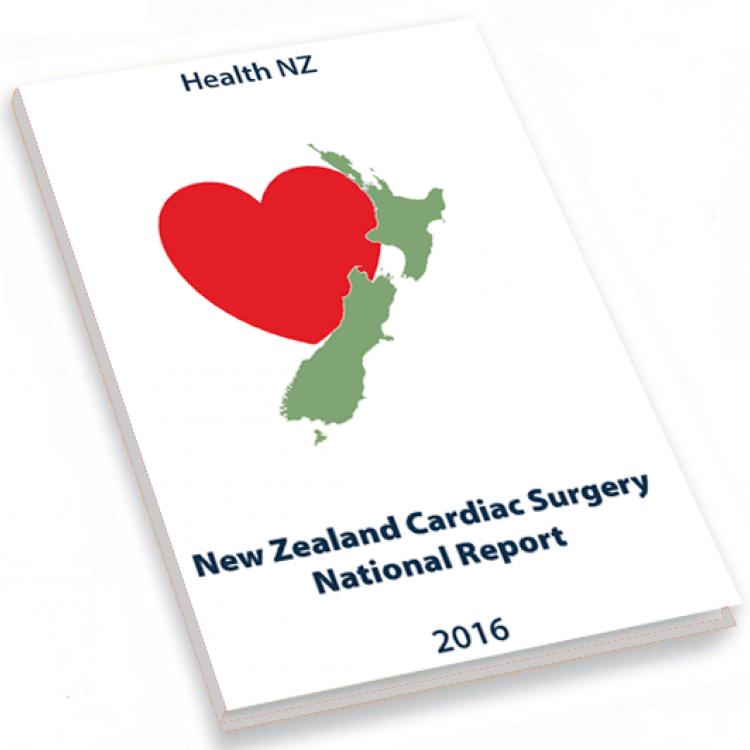 New Zealand Cardiac Surgery National Report 2016
This report of the New Zealand National Cardiac Surgery Registry (NZCS) covers the period of 1 January 2016 to 31 December 2016.
The report includes all cardiac surgical procedures undertaken at the 5 District Health Boards (DHBs) performing publicly-funded cardiac surgery in New Zealand (Auckland, Waikato, Capital and Coast, Canterbury, Southern).
This is our second annual report of the National Cardiac surgical services in New Zealand. The report has been an accomplishment for all involved to be proud of. It is encouraging to note that data completeness has improved for 2016 across all units. This is a credit to the time and diligence of all members of the cardiac surgical units at the 5 DHBs. With the implementation of mobile devices in 2017 we expect the processes to become further streamlined. I take this opportunity to thank all the effort of the different teams involved in making this possible at both a National and Local level. The data in itself is a testimony to the quality of cardiac surgical service being provided around the country.