Welcome to Dendrite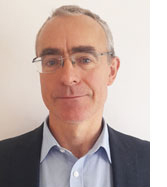 My name is Dr Alexey Brovko, I would be delighted to help.
Dendrite is a leading specialist provider of clinical database systems and registries. Clinical societies, research organisations, hospitals, government departments of health, medical device and pharmaceutical companies around the world are using our system for clinical research, audit, benchmarking and structured reporting. Our experience is unparalleled – over the years, we have implemented over 200 major national and international registries across various specialties, hundreds of hospitals in 40+ countries are using our system for local research and service improvement.
Our system includes some unique and important features such as:
Design flexibility

– the system is easily customised for each project and can be quickly updated

Flexible data analysis

allows user to build various types of graphs/tables with their data (e.g. funnel plots, VLAD plots, actuarial curves etc)

e-PROMs function

, designed to collect data directly from patients via email/

sms

messages, has become a game-changer for many projects in the last couple of years

Data security and GDPR compliance
Integration with EPR/HIS systems
Some of our demo databases are available here, please also look at our example case studies and customer feedback.
I would be delighted to demonstrate our system and discuss your potential project.
Please call me +44 (0) 77 6616 6795 (mobile, Viber, WhatsApp) or email alexey.brovko@e-dendrite.com